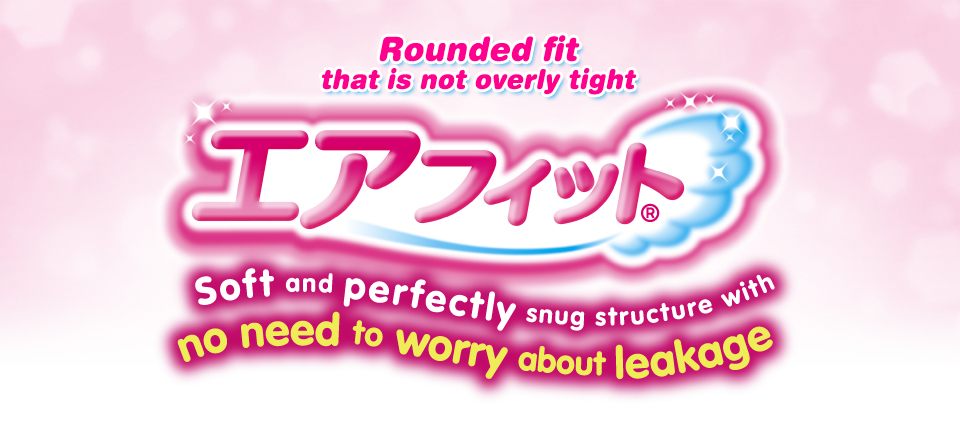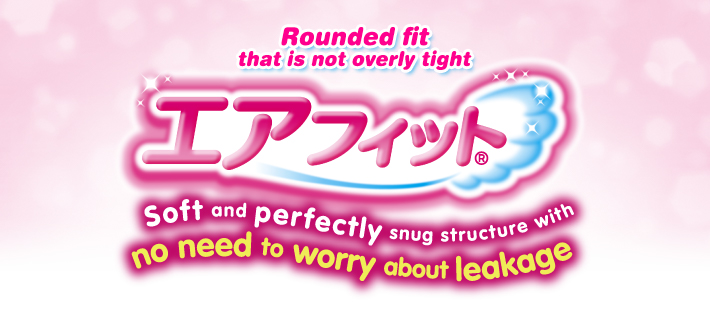 moony's unique materials that are soft and stretchable combined with a structure that fits a baby's body shape provide full protection from leakage without being overly tight!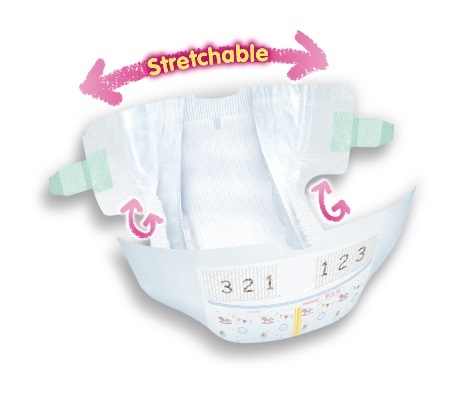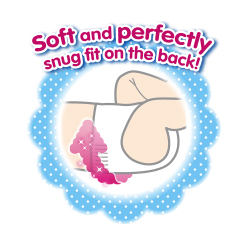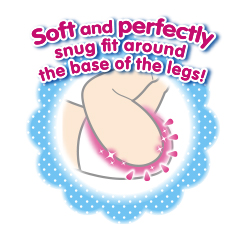 A baby's body is shaped like a C!
When a baby is first born, it is normal for its arms and legs to be contracted like when it was in its mother's belly. For this reason, its posture from the back to the buttocks is just like a C shape. This posture gradually begins to change with growth, and by the time it begins walking the back straightens out.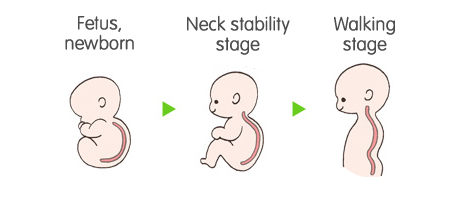 Diapers are originally flat objects that use features such as rubber and gathers so that they fit to a baby's body in three dimensions. However, if gaps are caused by the baby's posture and movements, this can cause leakage of urine or stools.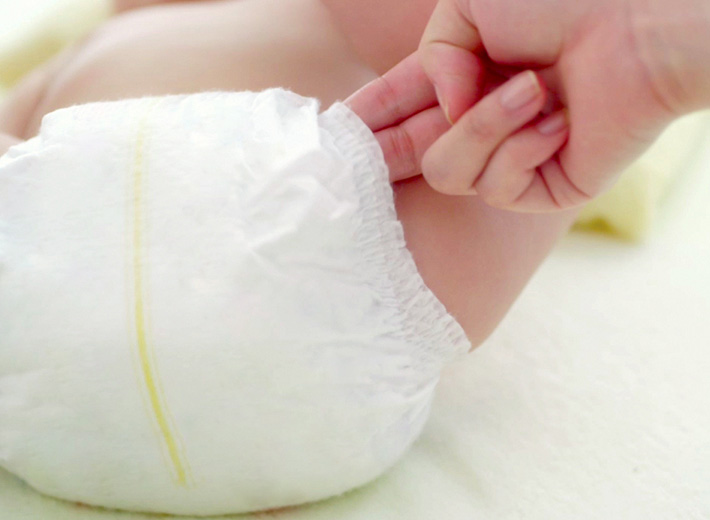 Fit that is not overly tight based on the kind feelings of mothers
Mothers want to prevent leakage by not having any gaps, but feel bad if the diapers are too tight and the gathers leave marks.
In response to these concerns of mothers, moony has made diapers with a completely new structure so that they fit to the round shape of babies without being overly tight!
These diapers are Air Fit® that are only available from moony.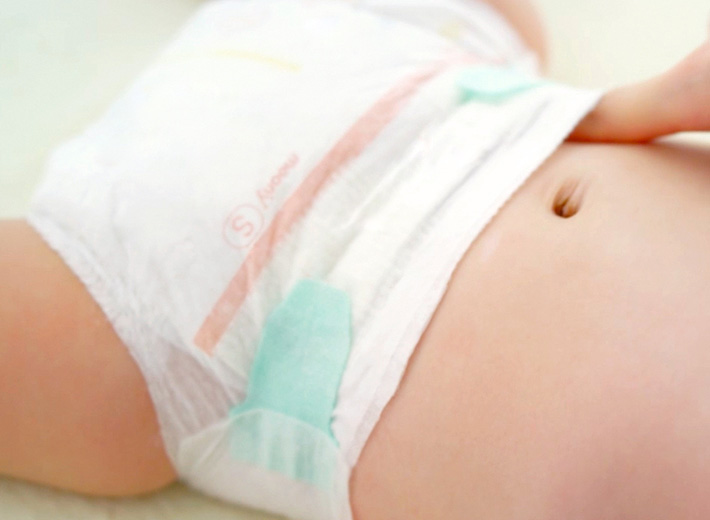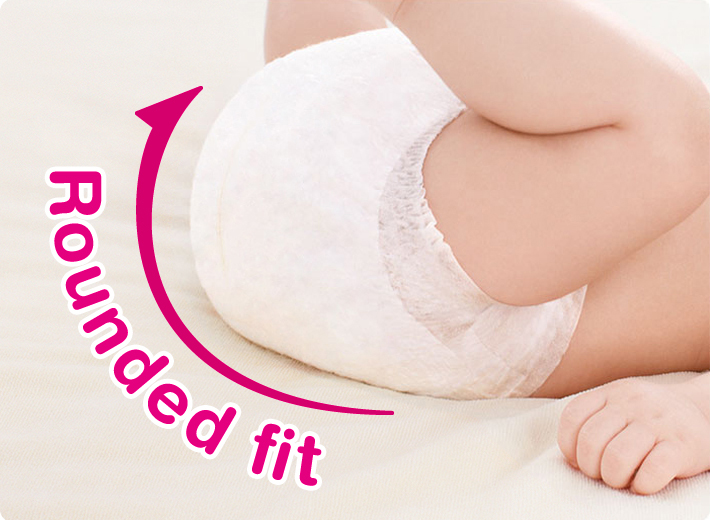 Easy to put on even though they prevent leakage!
moony's Air Fit® diapers not only prevent leakage even if they are put on gently. Because the gathers to prevent leakage are structured so they don't fold in inwardly, they stand firmly and fulfill their role as a breakwater without the mother having to take any particular care when putting them on.
Theses diapers are also very easy for mothers to use as mothers no longer have to insert a finger to fix the gathers after putting the diaper on.