With Moony, you can choose between 2 newborn sizes.
There is only one size for "newborn baby" diapers…? No, not at all!
Each baby's body weight is different upon birth.
But there is only one "newborn size"…?
No, not at all!
If you can choose a diaper that fits your baby's body size, there will be less gaps and have a good fitting, so it can make leaks less of a problem!
"I am using Newborn size, but why is it so baggy?"
"Why does diapers leak?"
This is a must-see for you!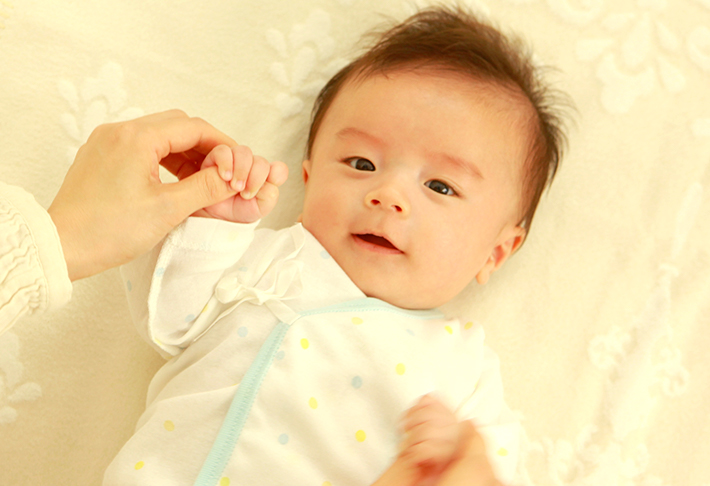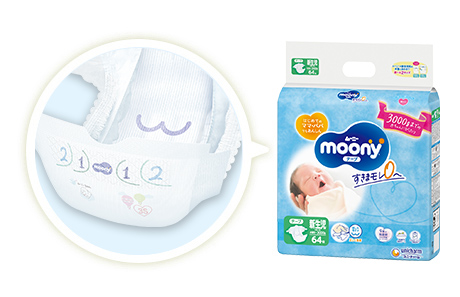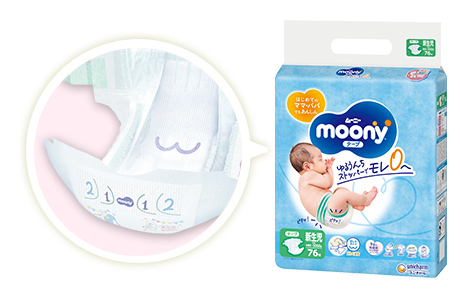 Moony diapers are designed to have a soft and comfortable fit for delicate, newborn babies
There is a difference in each baby's growth.
"could this diaper be too big?"
"I wonder if this diaper will leak from these gaps?"
In this case,
try our Newborn (Birth to 3000g) diapers!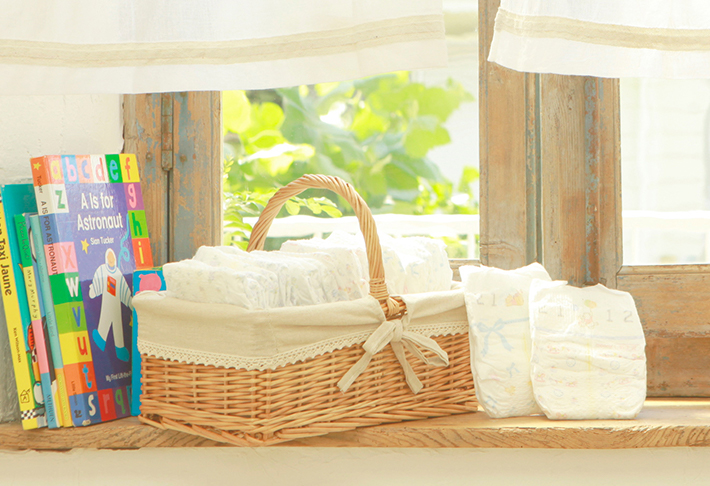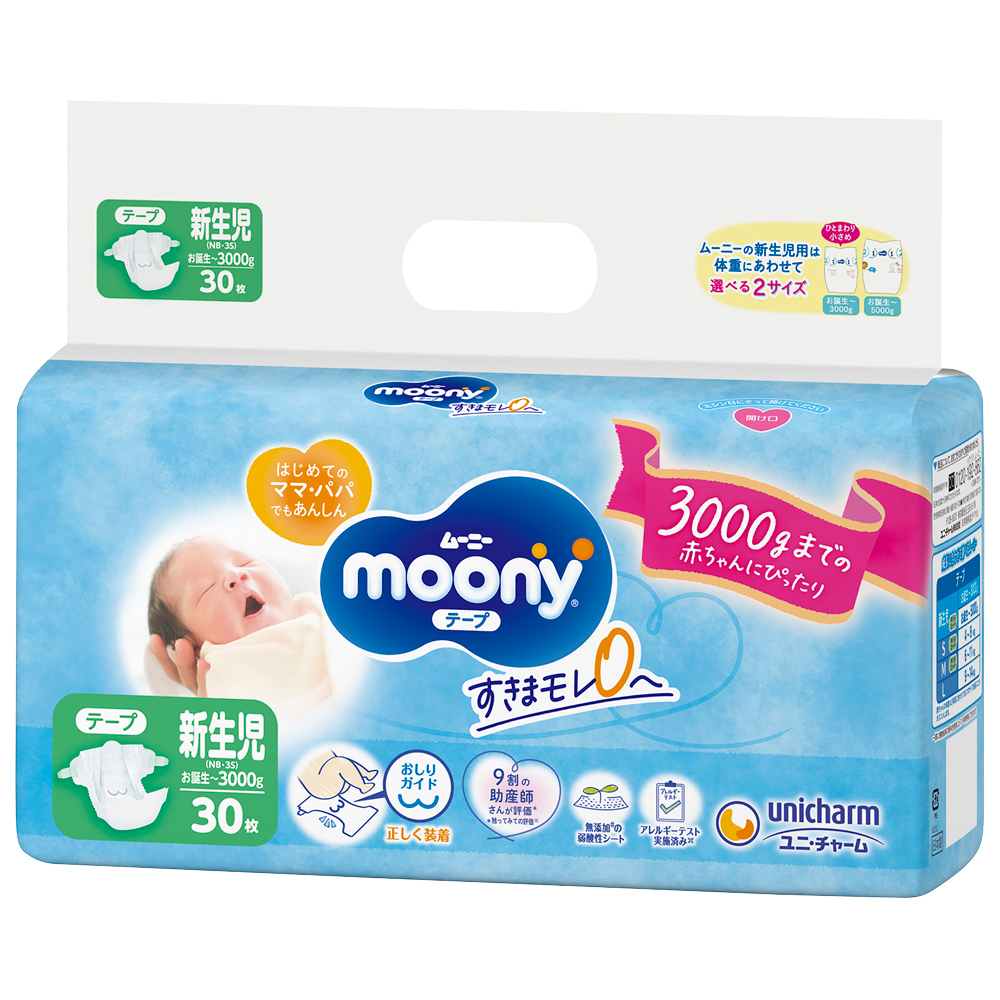 Diaper size that fits your baby's body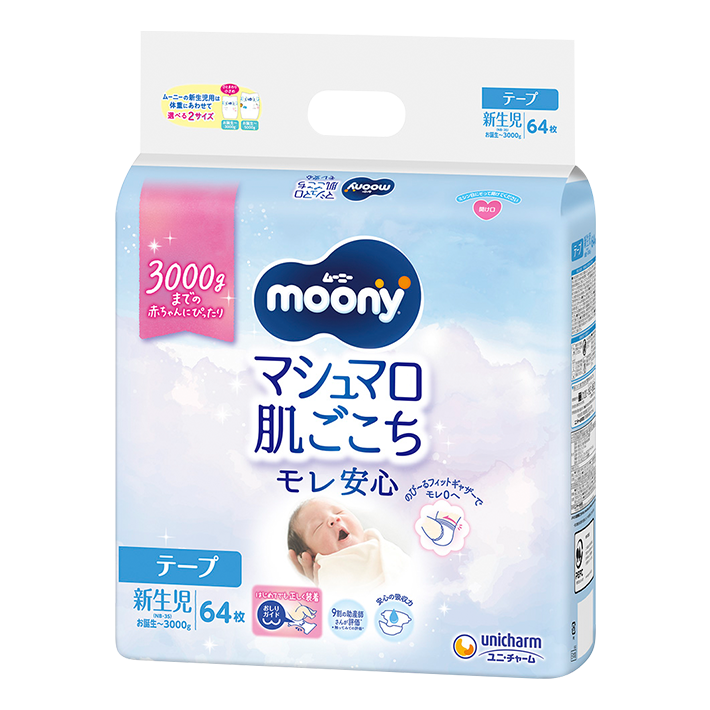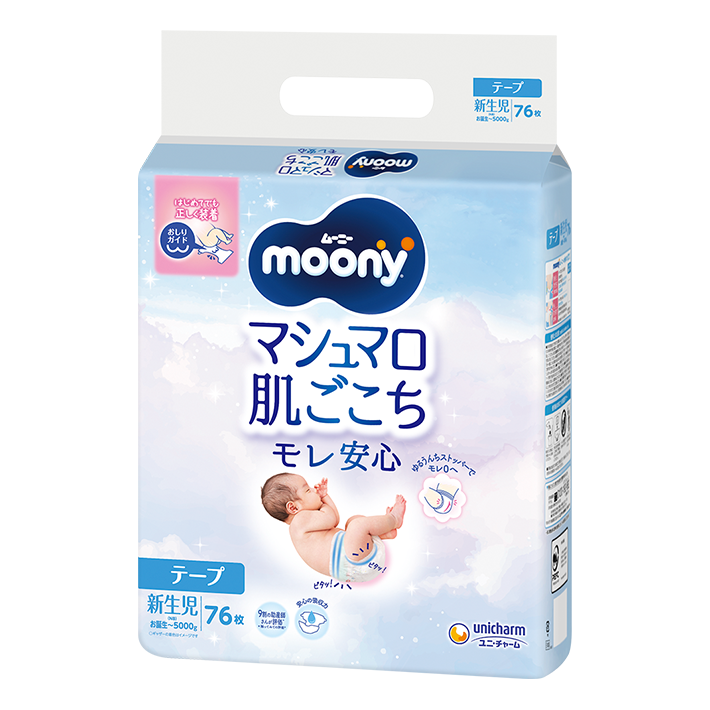 * Disposable diaper with angular structure formed by the stretch sheets around the waist and crotch and the cut portion formed in the absorber. On tape-type baby diapers from major global brands
Unicharm research, September 2012