moony has supported nurturing childcare for 42 years
A mom's smile is a baby's smile, and a baby's smile is a mom's smile.
moony wishes to create a moment of loving interaction that makes babies and moms smile.
With advanced technology and compassion for babies and moms, moony has supported nurturing childcare.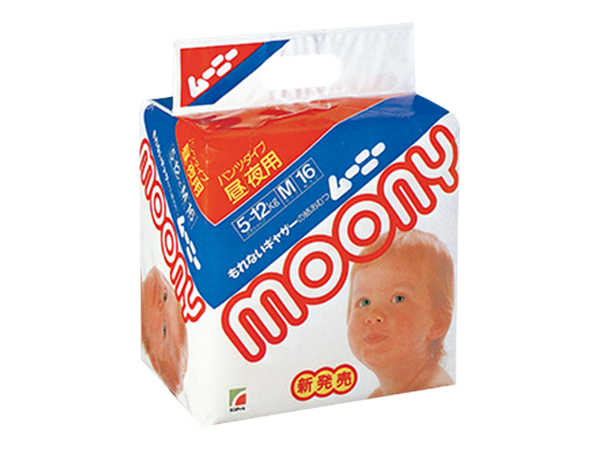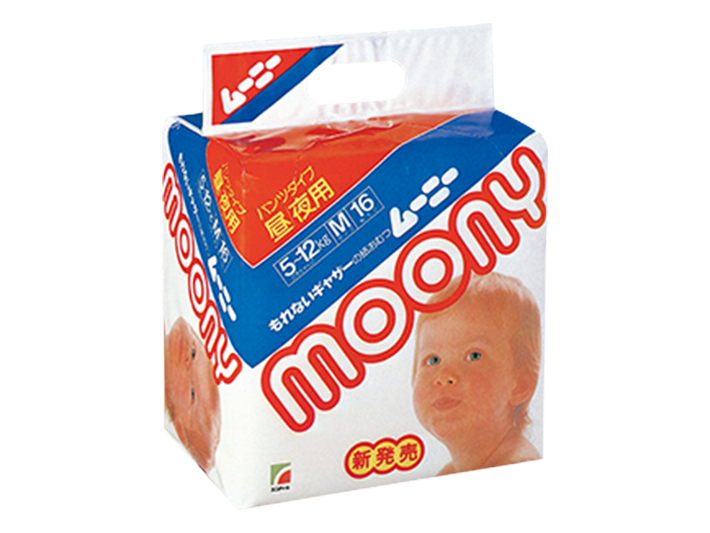 Supporting delightful childcare for babies and moms
100% Japanese Disposable Diaper (Tape Type)
While pursuing comfort for the baby, moony employs new techniques and ideas to make moms happy, such as the newly developed recessed rectangle, or hourglass shape, which envelopes the entire hips and crotch.
1987
The world's first anti-leakage diaper!
No leakage! Say goodbye to rashes and dampness.
moony is equipped with the 3D Gather around the waist and legs for the first time in the world. The gather adds more breathability and prevents rashes and dampness.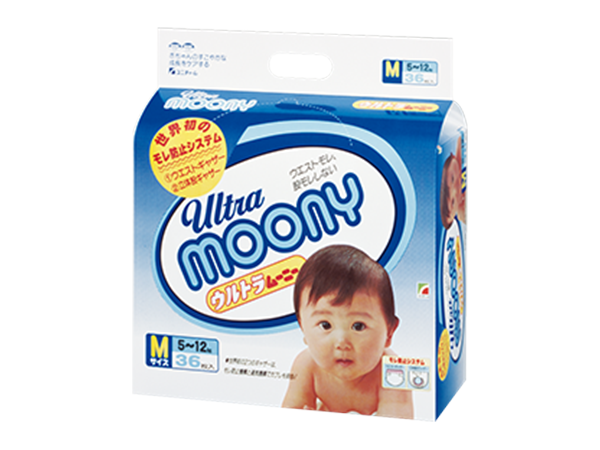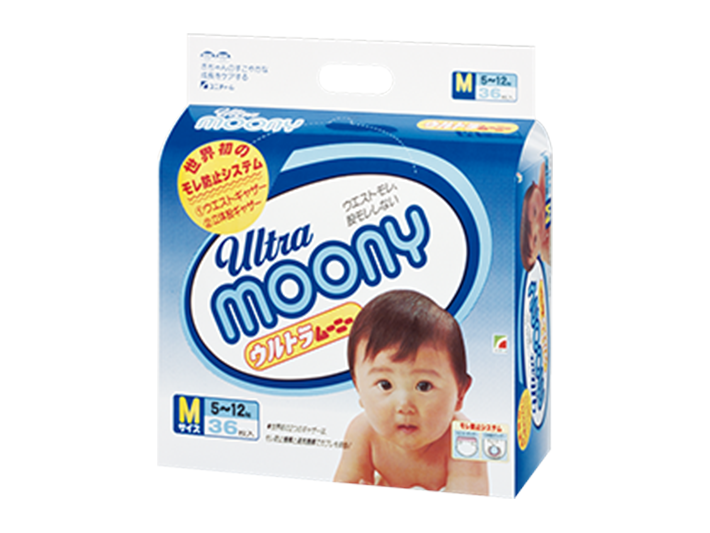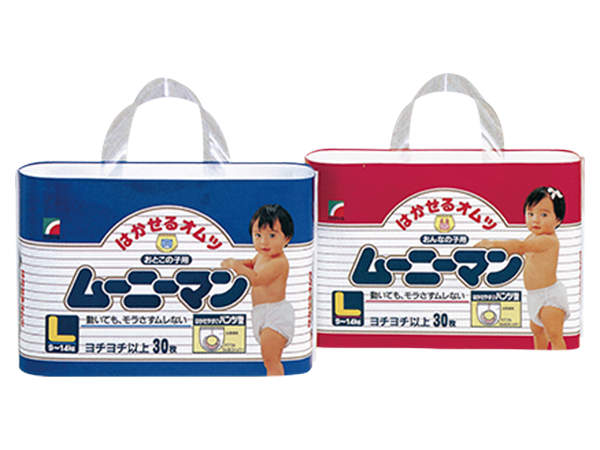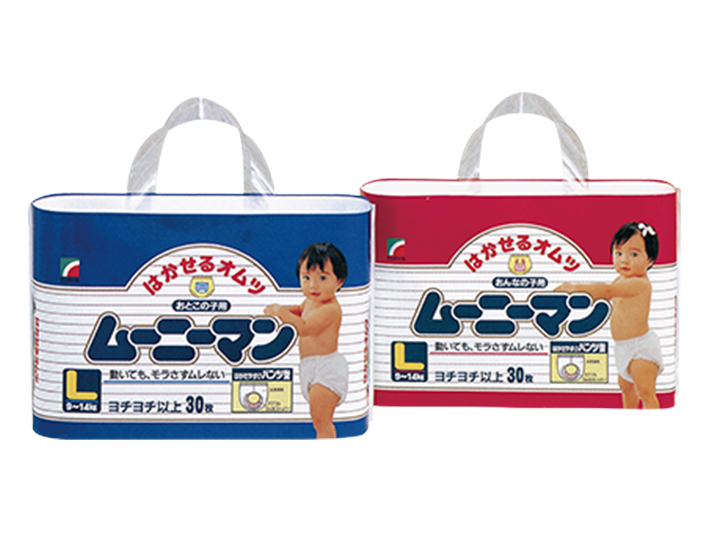 1992
The World's First Pants Style moonyman!
Easy diaper change
while standing
Disposable Pants Style Diaper moonyman
As the world's first pants style diaper that can be changed while standing, moonyman makes it extremely easier to change diapers for toddlers.
2001
A relaxing, comfortable diaper
The first in Japan!
The first pants style diaper
for crawling babies
moonyman for crawling babies
The stretchable waist makes diaper changes easier, and active crawlers freer.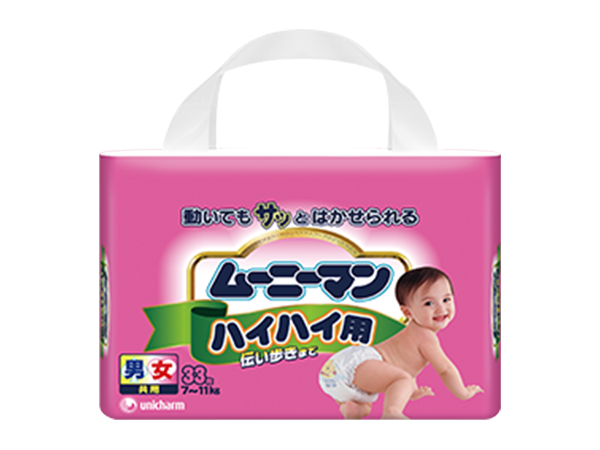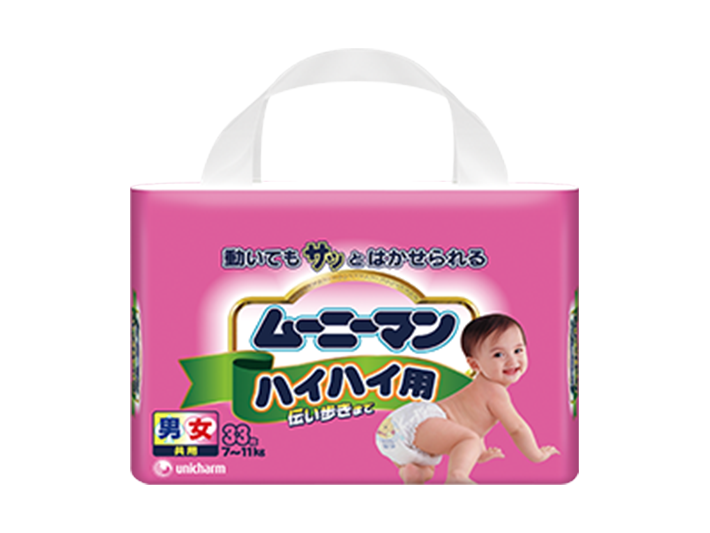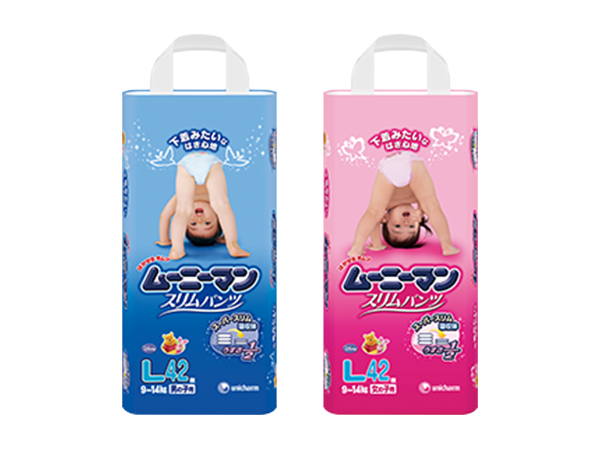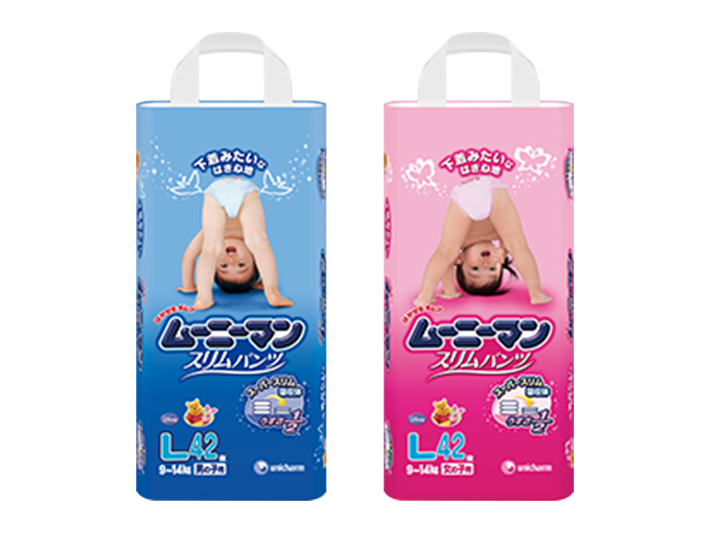 2008
A diaper as comfortable as underwear
Comfortable and
Slim Pants Style Diaper are Great also Outside
Slim Pants Style moonyman
While maintaining the absorption level, Slim Pants Style moonyman are half the thickness of conventional products*, making them more portable. *According to the comparison study conducted by Unicharm Corporation with its previous products
2013 -
A soft and perfectly snug fit to prevent leakage
Gentle fit without tightening
moony's original diaper design, a soft and perfectly snug fit, answers a mom's wish of wanting to prevent leakage without pinching the baby's delicate skin.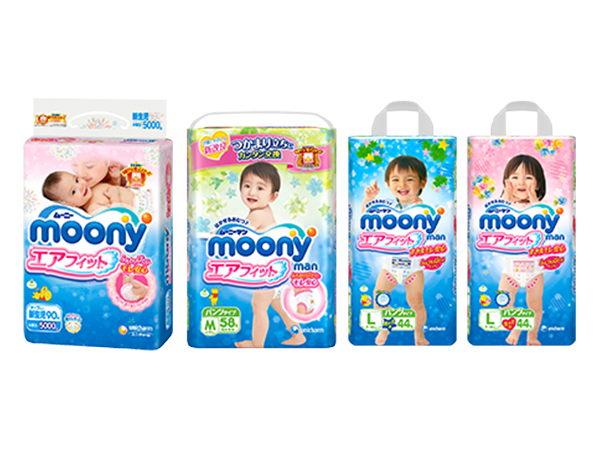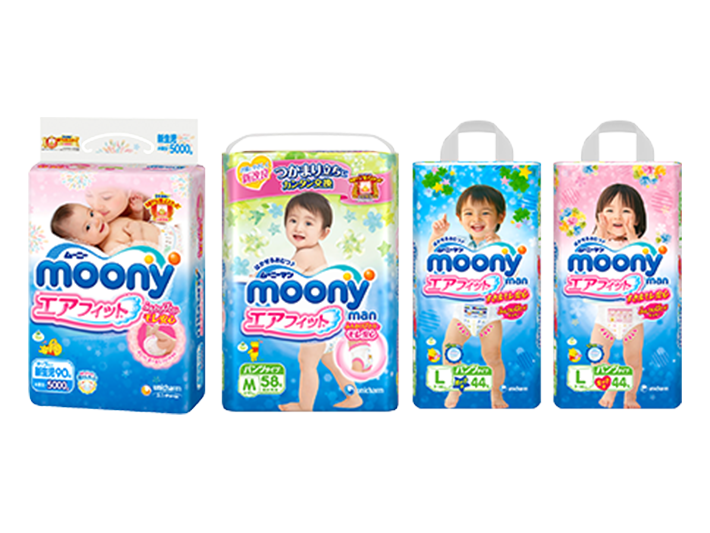 *1 September 2014 to August 2015: NPO Japan Mothers Association
*2 September 2013 to August 2014: NPO Japan Mothers Association
*3 Childcare Goods Award 2015: Baby-mo issued by Shufunotomo Co., Ltd. (only moonyman awarded)
*4 Application accepted during March to May 2015: Kids Design Association
*5 Good Design Award 2015: Japan Institute of Design Promotion