Limited edition! moonyman Anti-sweat (Pants Type)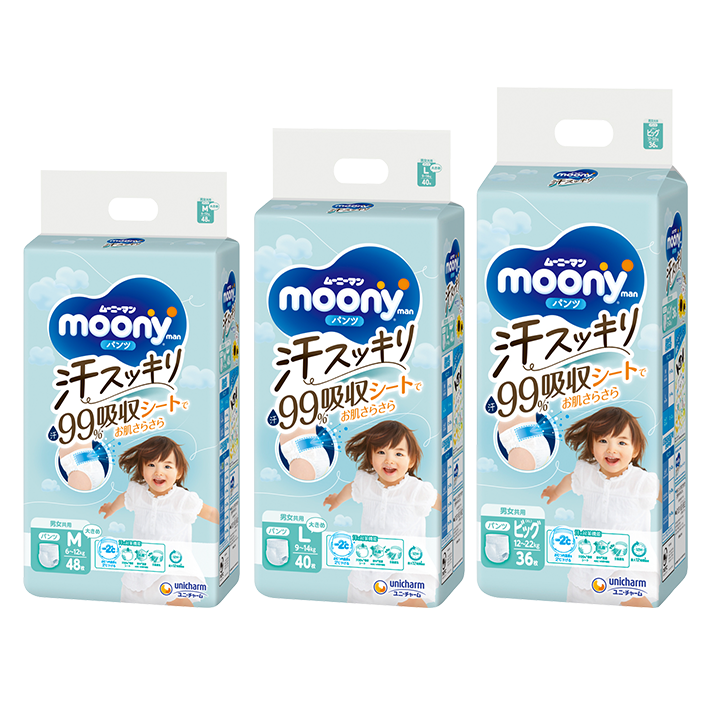 For babies that move around a lot and sweat a lot. Keeps skin smooth with sweat countermeasure technology and a sweat absorbing sheet!
Absorbs skin's sweat instantly!
The antibacterial sheet prevents bacterial growth.*
The all-around ventilation sheet prevents dampness and keeps skin smooth!
| Weight | Product |
| --- | --- |
| 9kg〜14kg | moonyman Anti-sweat (Pants Type) L size |
| 12kg〜22㎏ | moonyman Anti-sweat (Pants Type) XL size |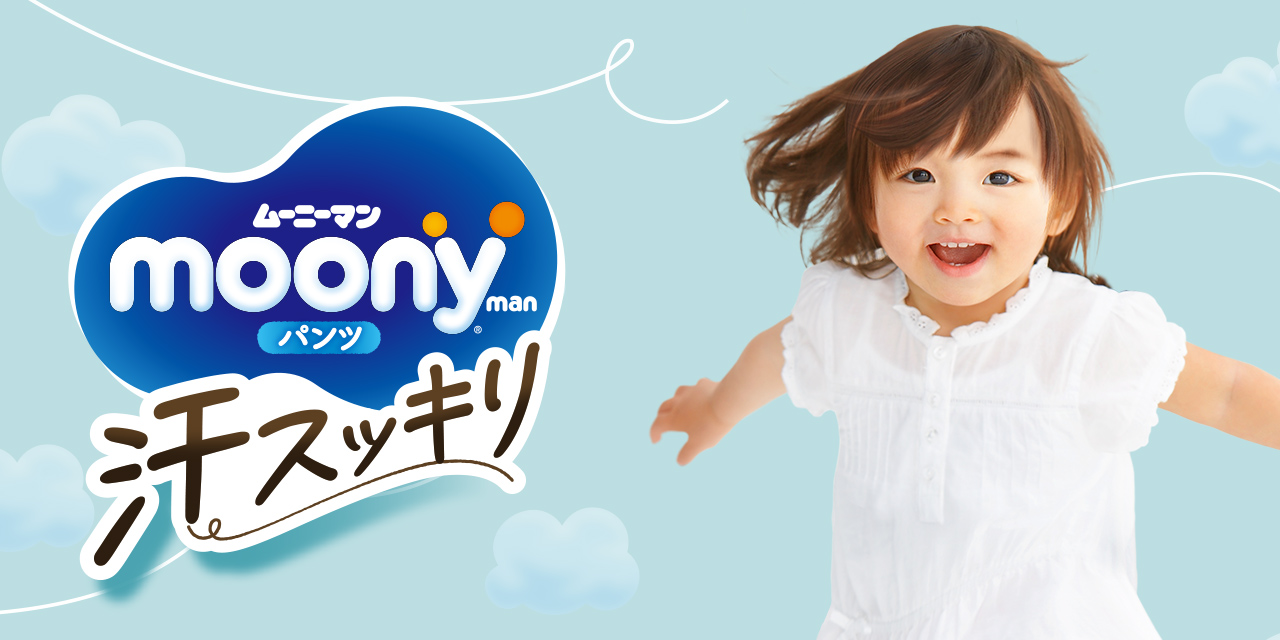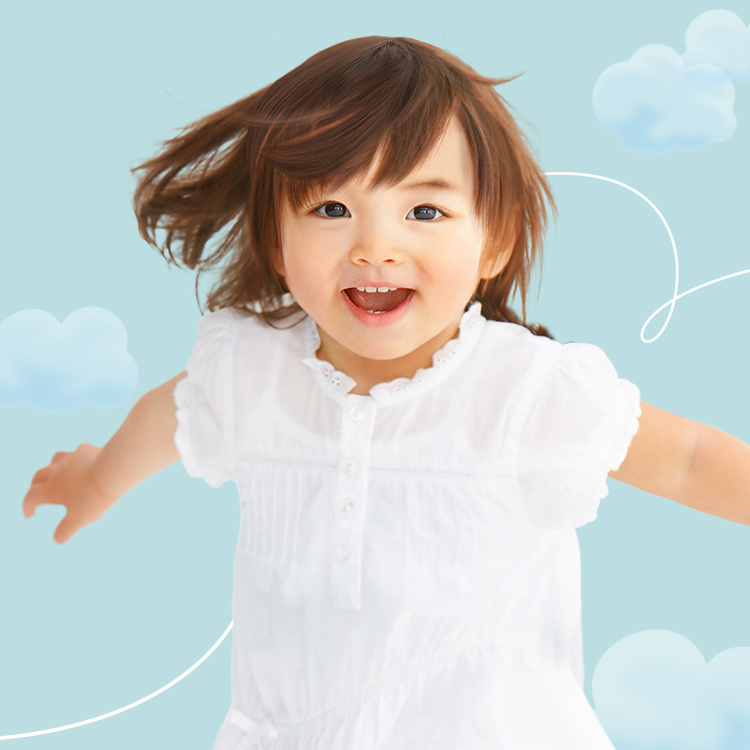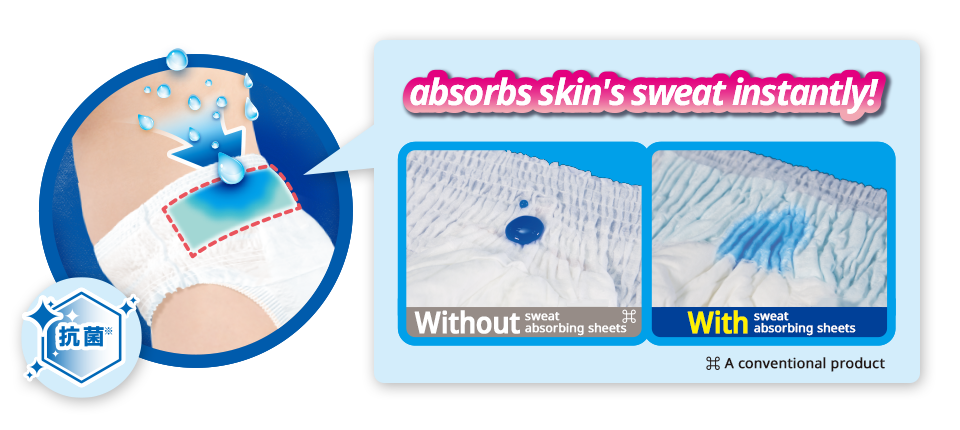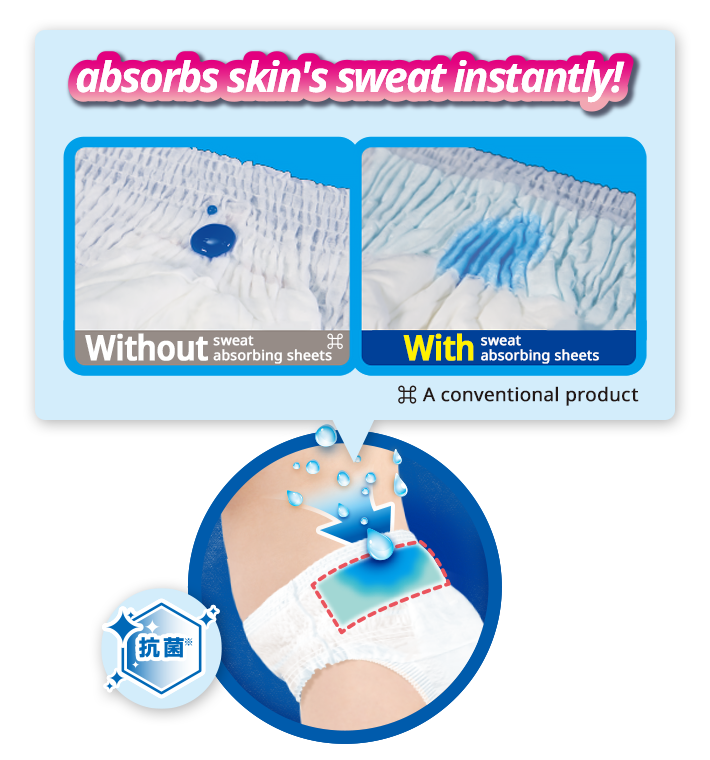 Absorbs sweat on your skin quickly!
Sweat absorbing sheet
The sweat absorbing sheet and all-around ventilation sheet will keep your skin smooth!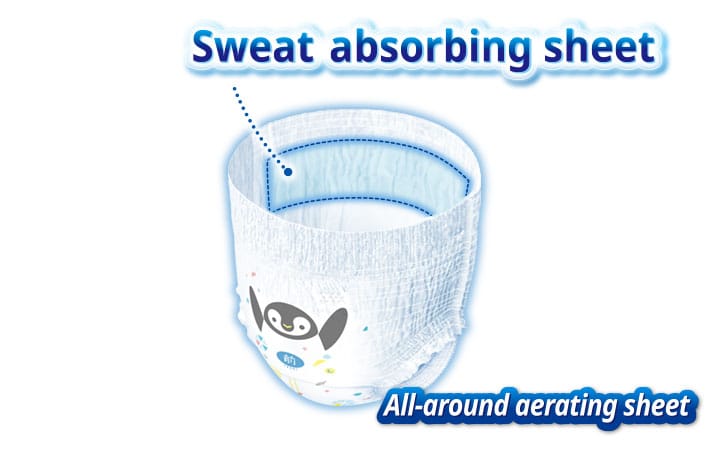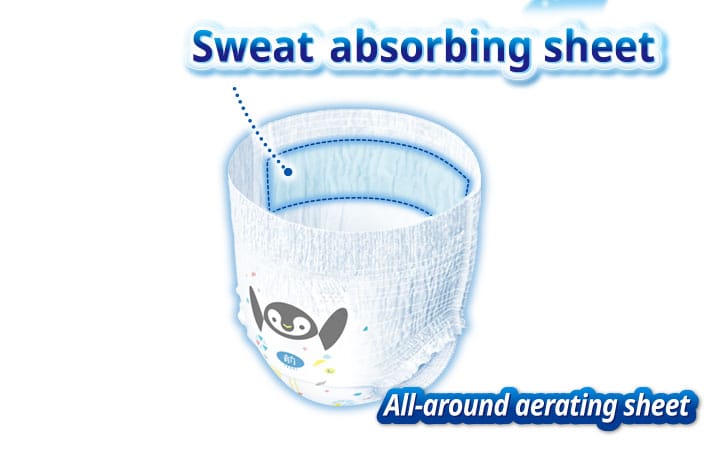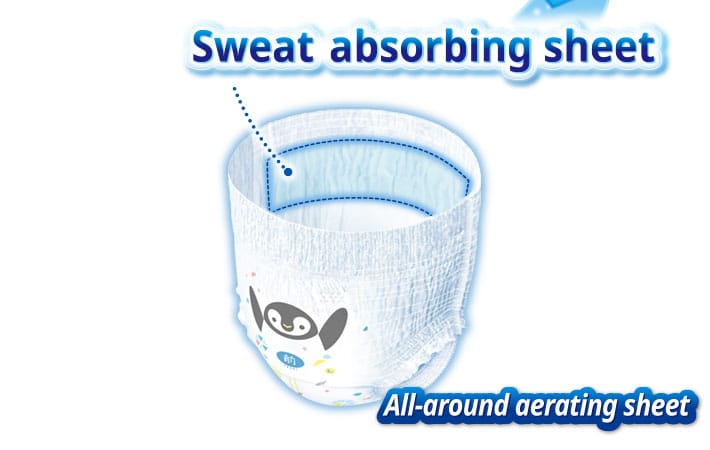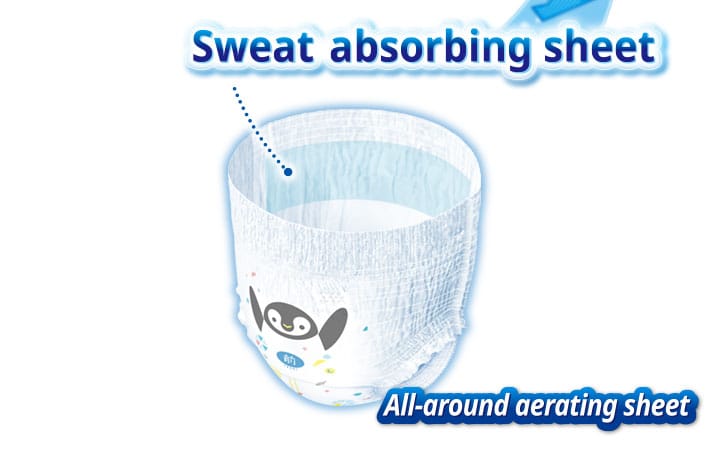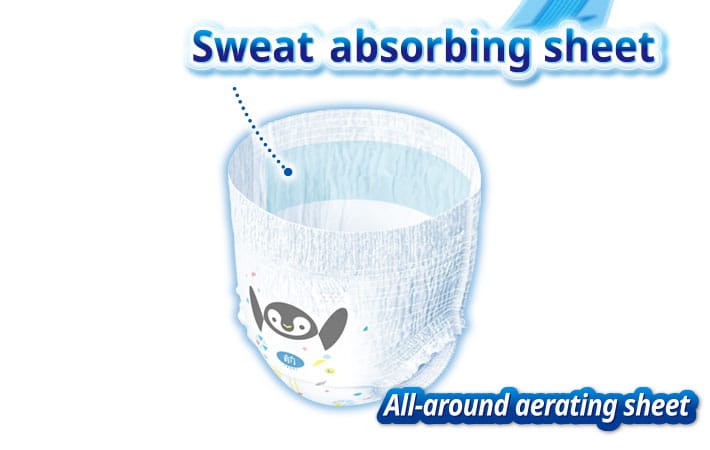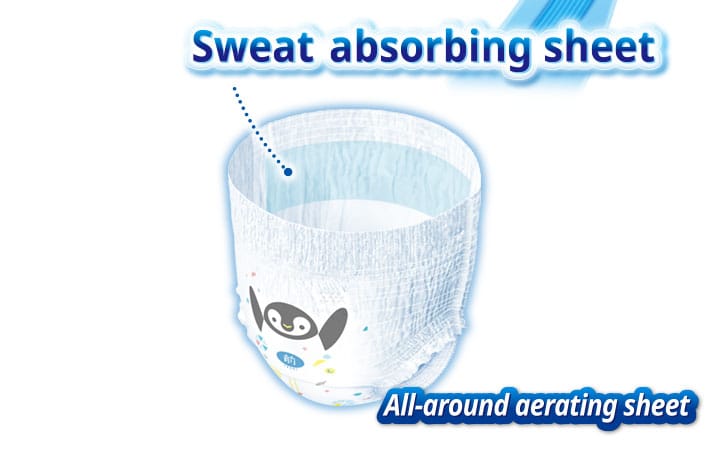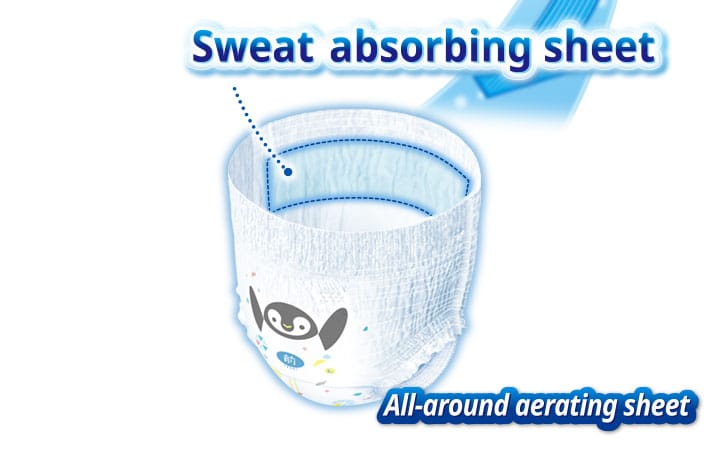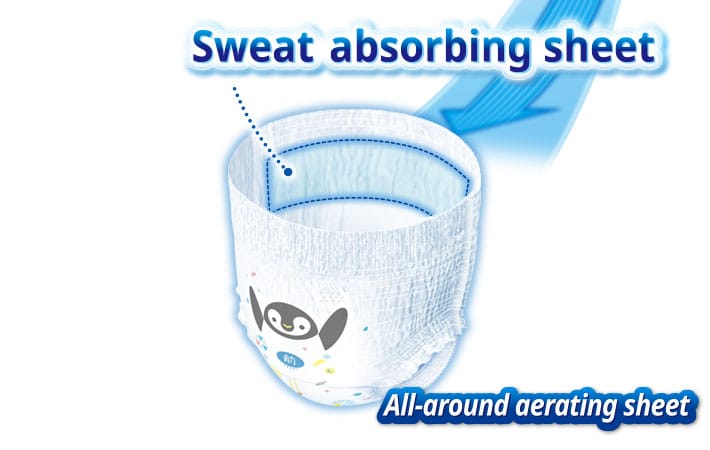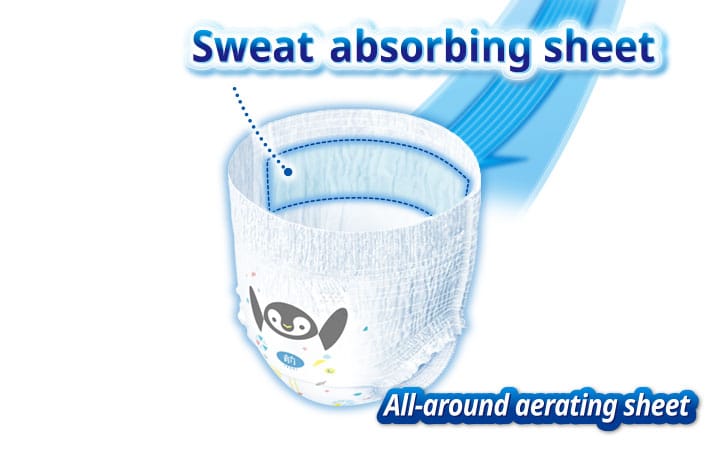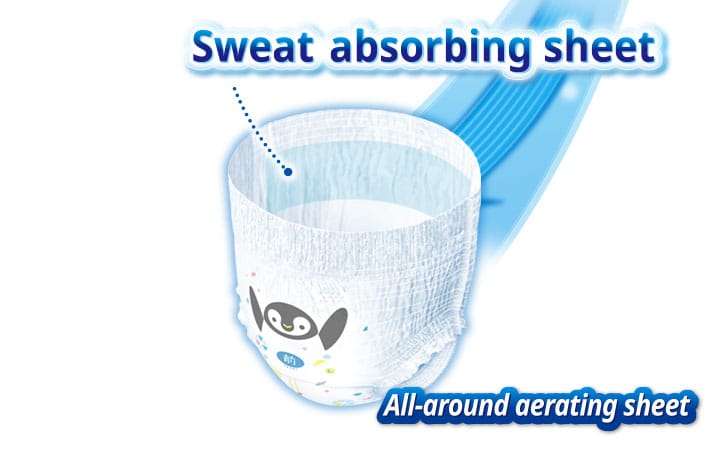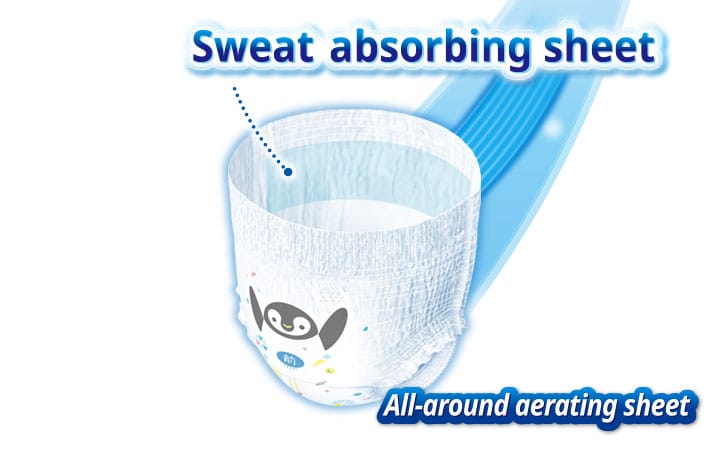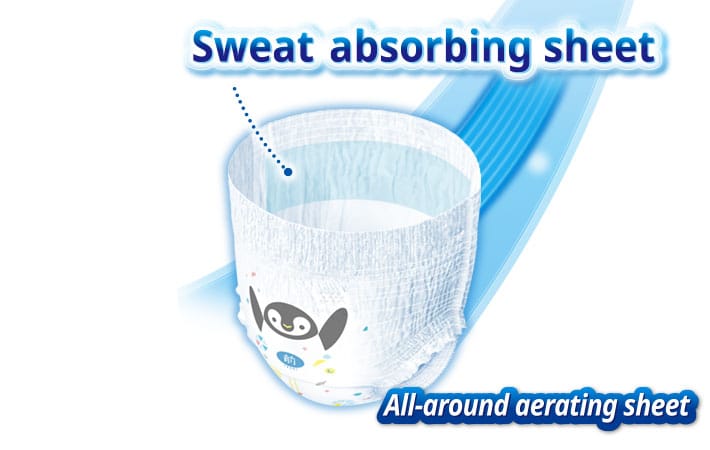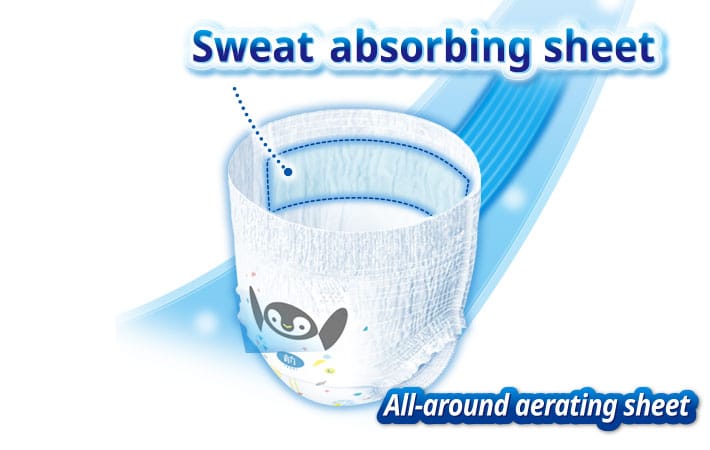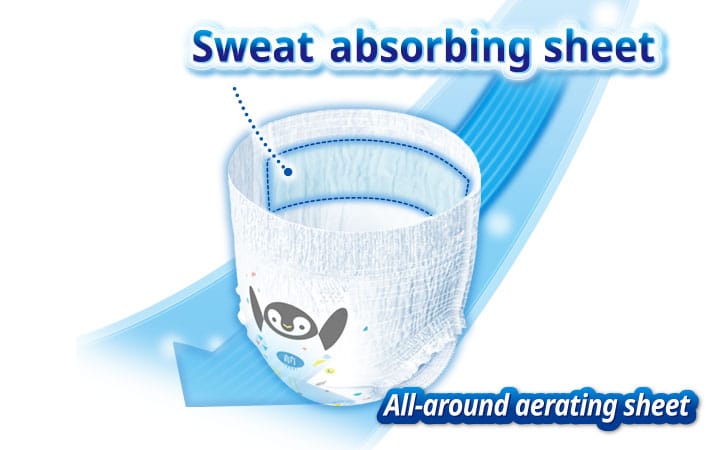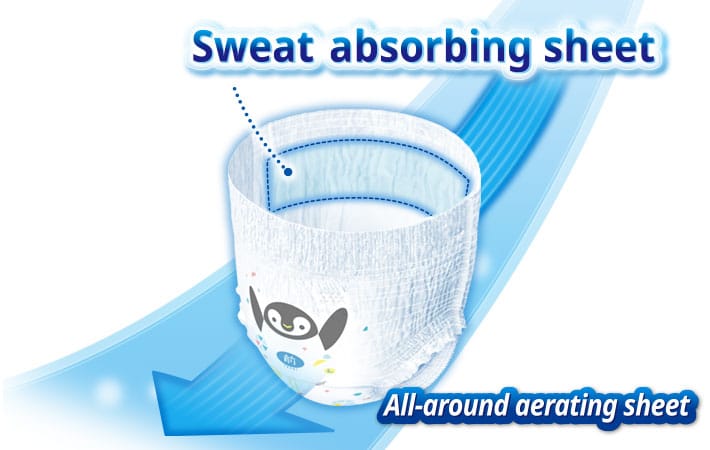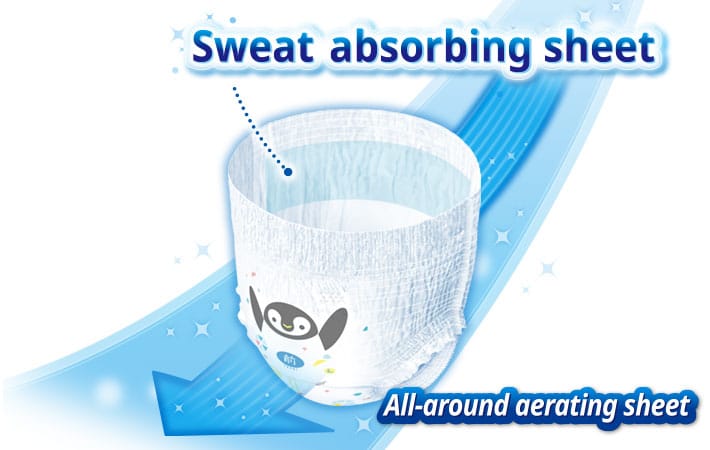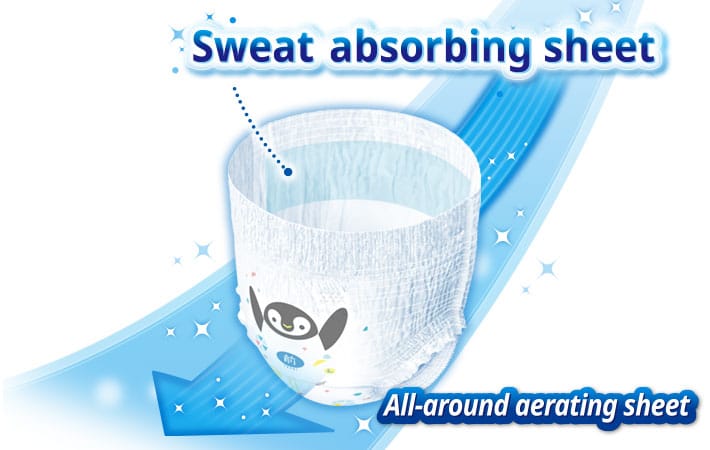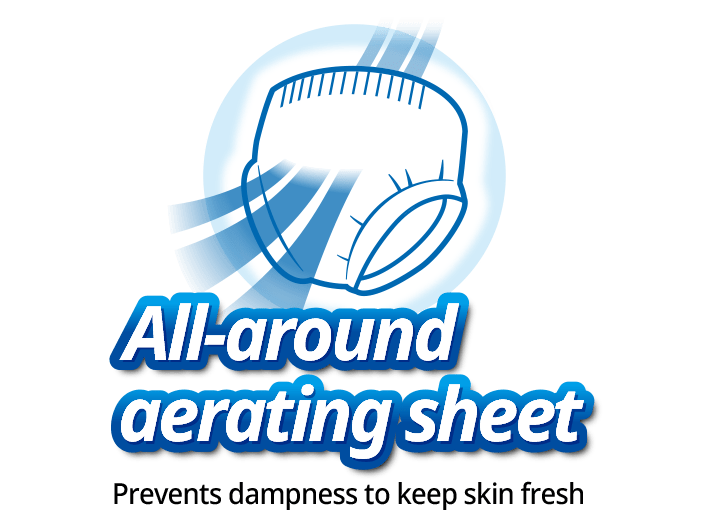 All-around aerating sheet
No worries ever
Absorbs for up to 12 hours#
Your baby can use this while they sleep with no worries.
Won't leak from the stomach or thighs openings, either!
In a cute limited design!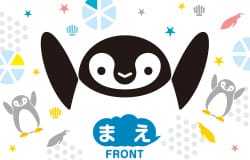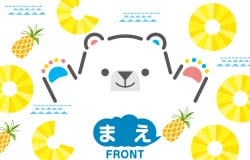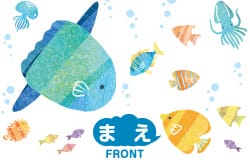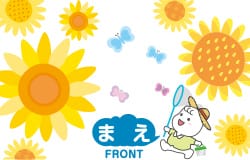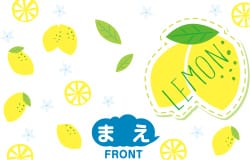 *Prevents growth of bacteria on the antibacterial part. Produced according to antibacterial standards set by the Japan Hygiene Products Industry Association. It does not prevent the growth of all types of bacteria.
#The amount of urine differs from baby to baby. It is a guideline for the absorption amount of the diaper and not the duration of use.