moony Premium Nursing Pads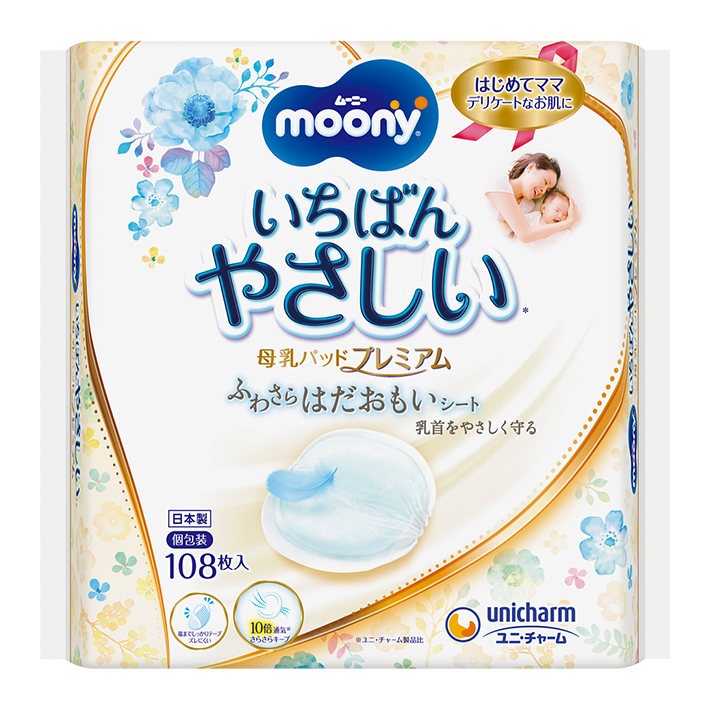 For your delicate skin during nursing period
Absorbs even large amounts of breast milk! Doesn't leak out so it always feels fresh.
10x ventilation* allows heat and moisture to escape to keep your skin smooth.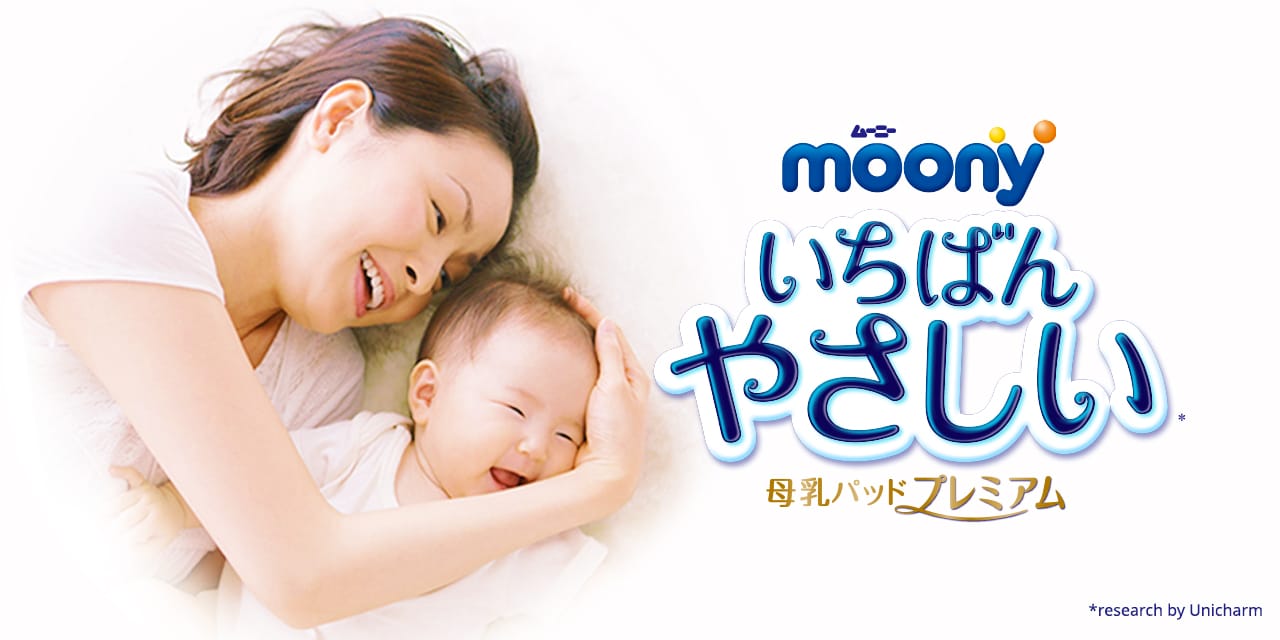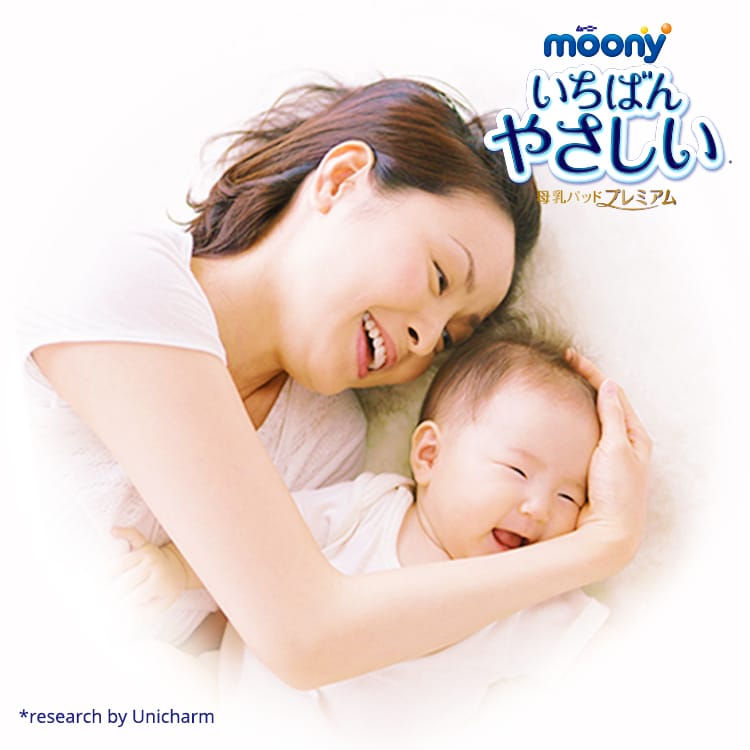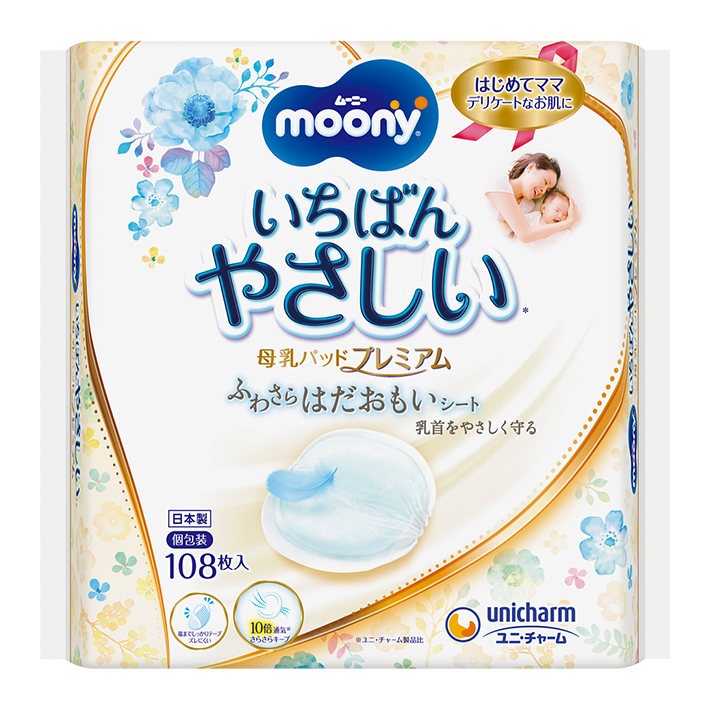 Tons of features even for first-time mothers!
Gentle to the delicate skin
Nursing breasts are very delicate with the pains from swelling breasts and occasional nipple cuts.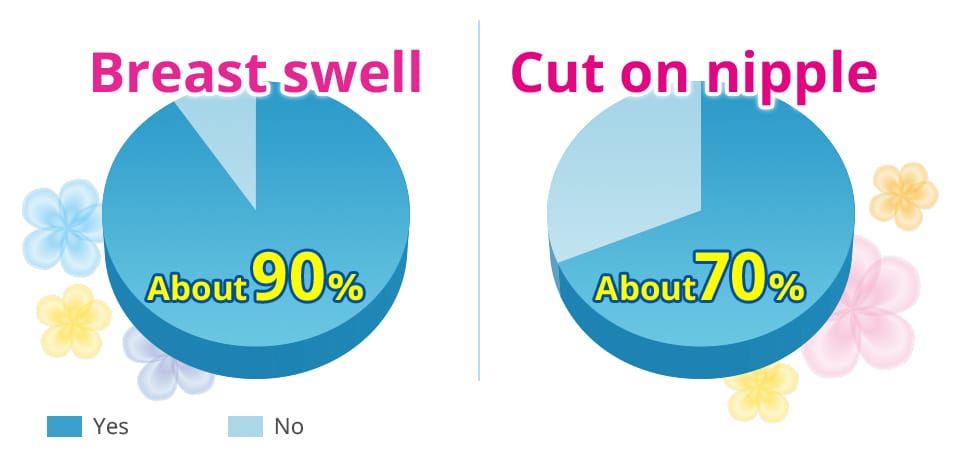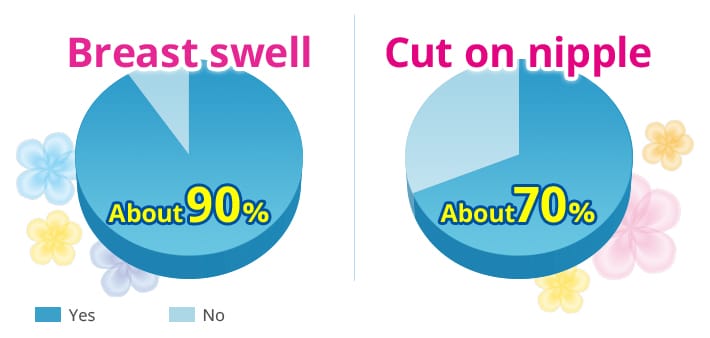 *In June 2015 Questionnaire about child-care Unicharm research
Protecting mothers' delicate nipples against rubbing and pain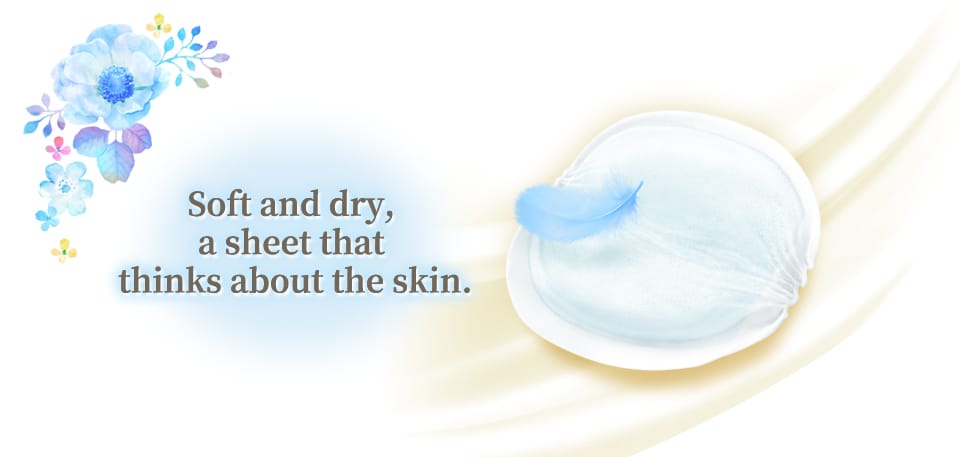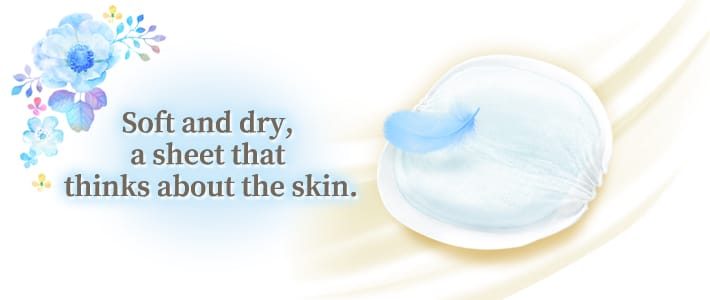 Keeps excess moisture from harming your skin during the nursing period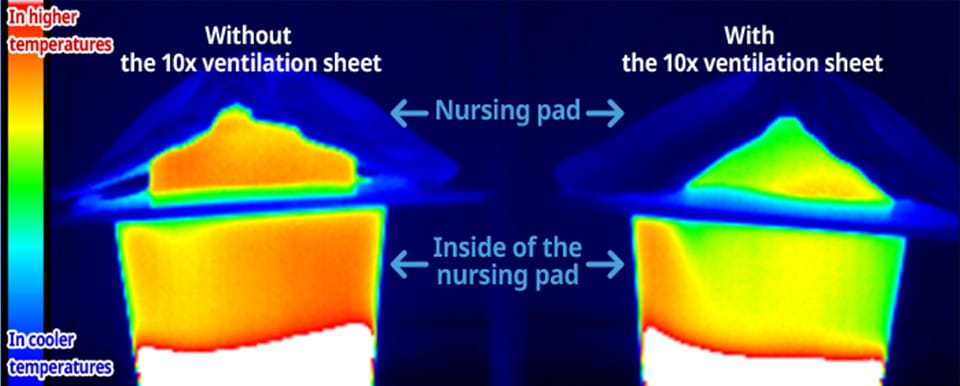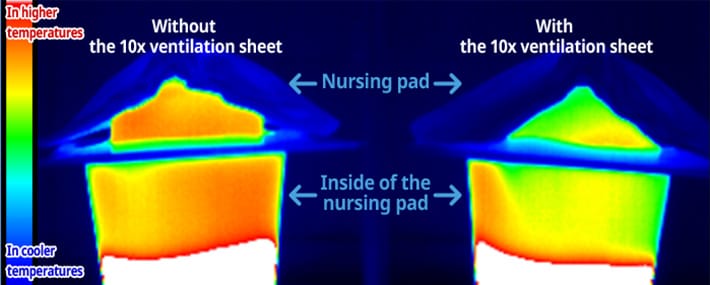 [Nursing pad heat dissipation experiment]
The pad with the 10x ventilation sheet on the right ventilates heat so that the inner lining cools, allowing the pad to ward away moisture and stay comfortable.
What's more, it's comfortable even after absorption!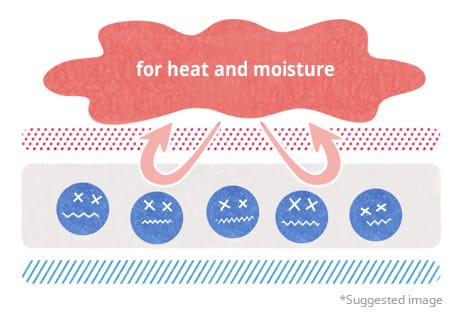 ●Product without the 10x ventilation sheet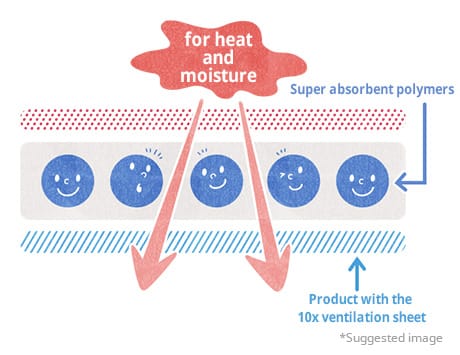 The super absorbent polymers absorb moisture and protects gaps to allow air to flow through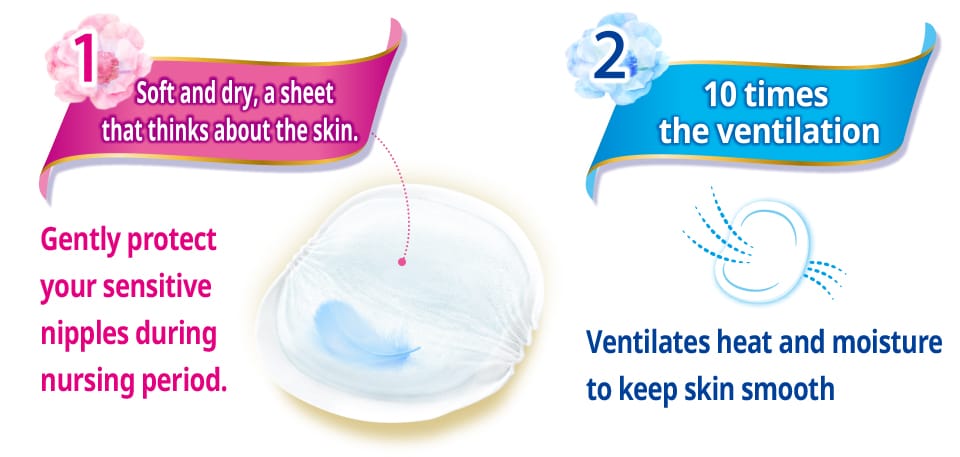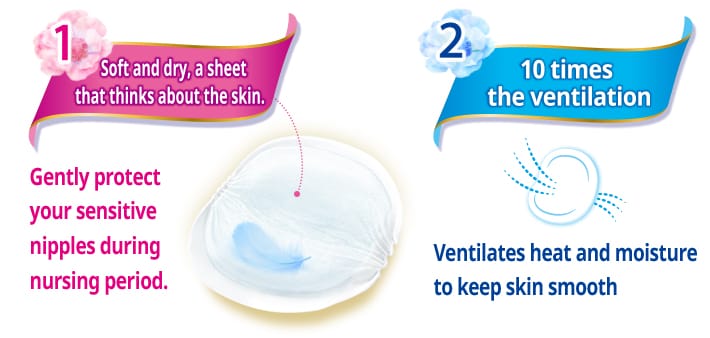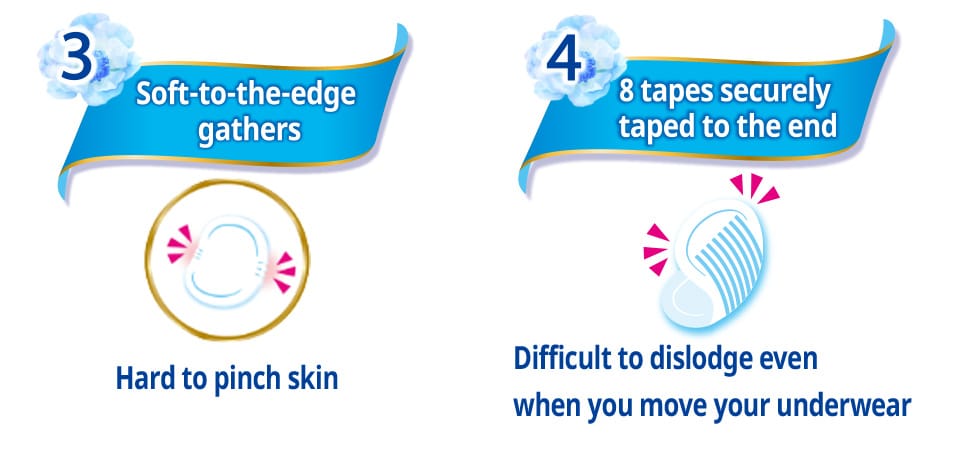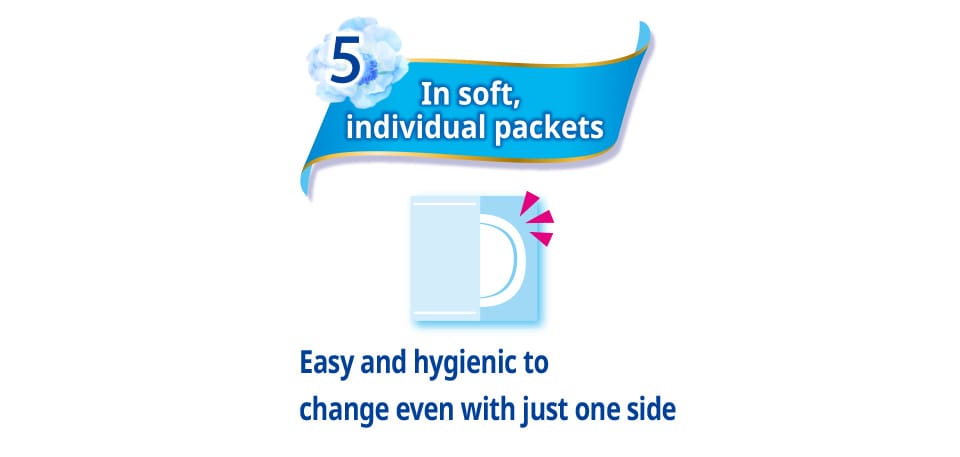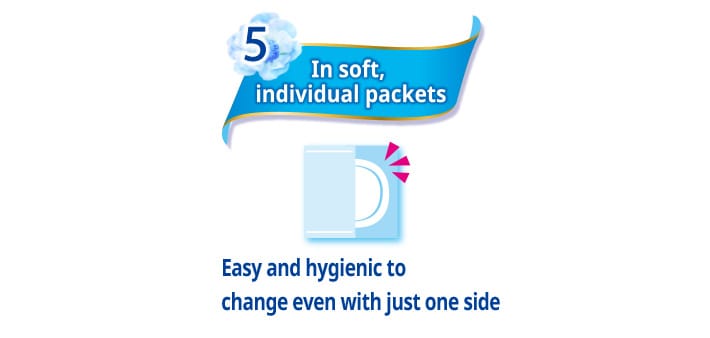 Easy to remove and remove!
Like a liner, it peels off quickly. It's easy to use even for new moms.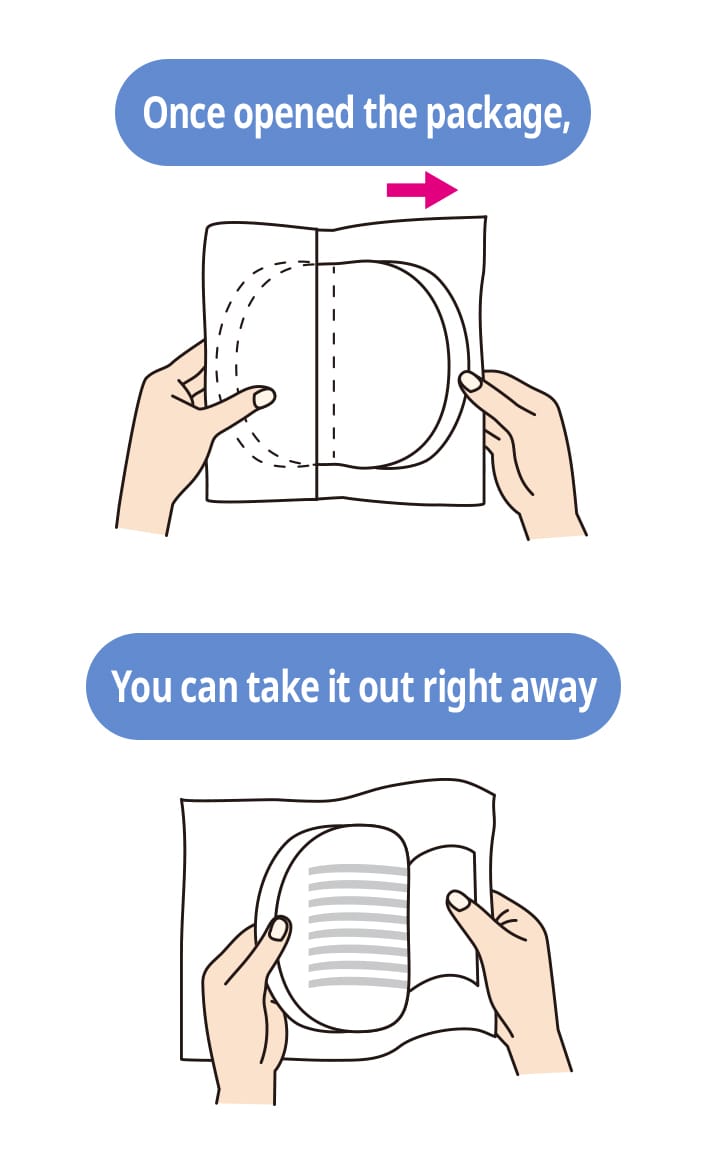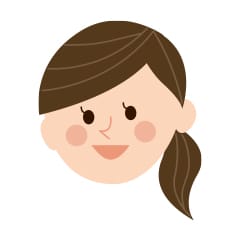 I think it was soft and smooth from right after I put them on till the next day.
Even during a long period of use, I didn't feel itchiness or stickiness!
Maybe because of the high-absorbency, my skin was kept dry without ever being sticky!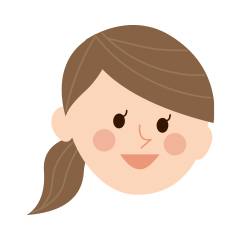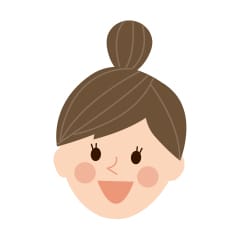 It firmly fitted to my underwear without being twisted or moving around. I was happy that I could keep it for a long time without getting a rash.
It was easy to open the package. Also, they are individually packaged, so I thought it's convenient when changing just one side.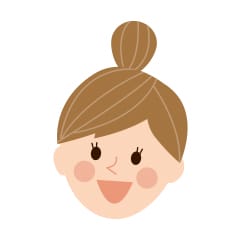 After childbirth, your body changes incredibly!
For many maternity moms, it must be difficult to imagine the necessity of "breast pads" until breast milk actually starts to flow.
Once breastfeeding starts, overflowing breast milk cannot be stopped at once. Some moms have spilled it on their clothes. Shortly after childbirth, it's really hard to find time to go shopping yourself.
Of course, how breast milk flows differs from mother to mother. However, we recommend that you include breast pads in your childbirth preparation list.
What kind of breast pad should I choose?
Every-2-to-3-hour breastfeeding starts right after childbirth.
Nipples of nursing moms are very delicate, and many moms feel pain from swollen breasts or when their babies suck.
Breast pads directly touch delicate nipples. Let's choose ones that have least stimulus and are gentle to the skin.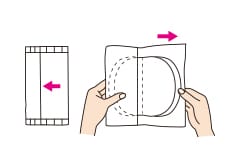 1. Open the package from the fold.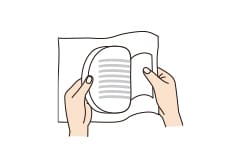 2. Peel off the pad inside and take it out.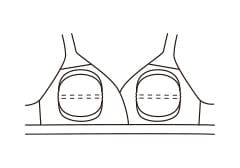 3. With the crease horizontal, place the pad inside the brassiere.