moony hands and mouth wet tissues*1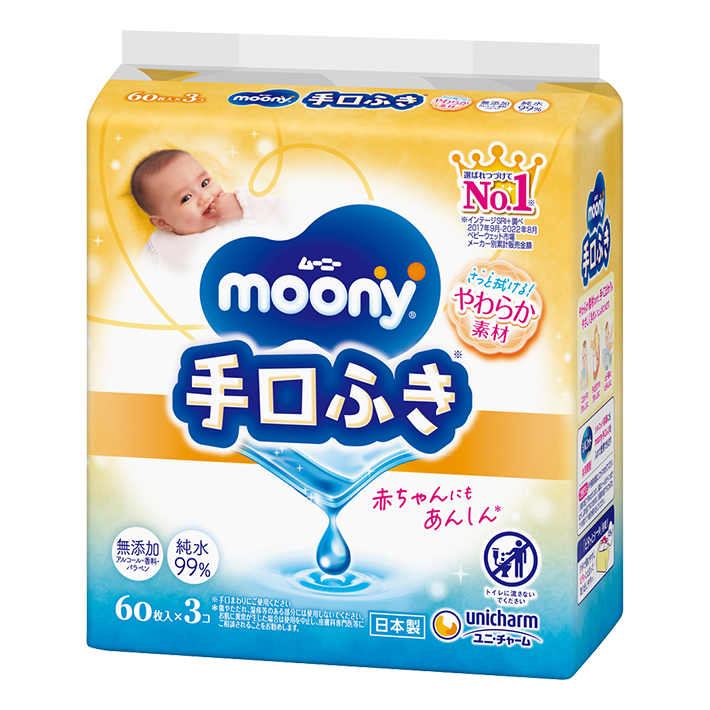 Safe even for babies*2
Uses gentle materials that are safe to wipe and clean dirt from your hands and around your mouth.
Additive-free (no alcohols, scents, or parabens), 99% pure water
*1 Use for hands and around the mouth.
*2 Do not use on areas that have scratches, sores, or eczema. If skin irritation occurs, we recommend that you discontinue use and consult a dermatologist.
Product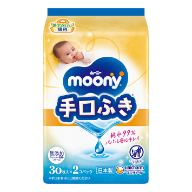 hands and mouth wet tissues (Case) 50 sheets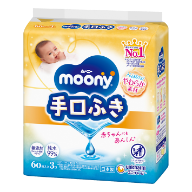 hands and mouth wet tissues (Refill) 50 sheets×3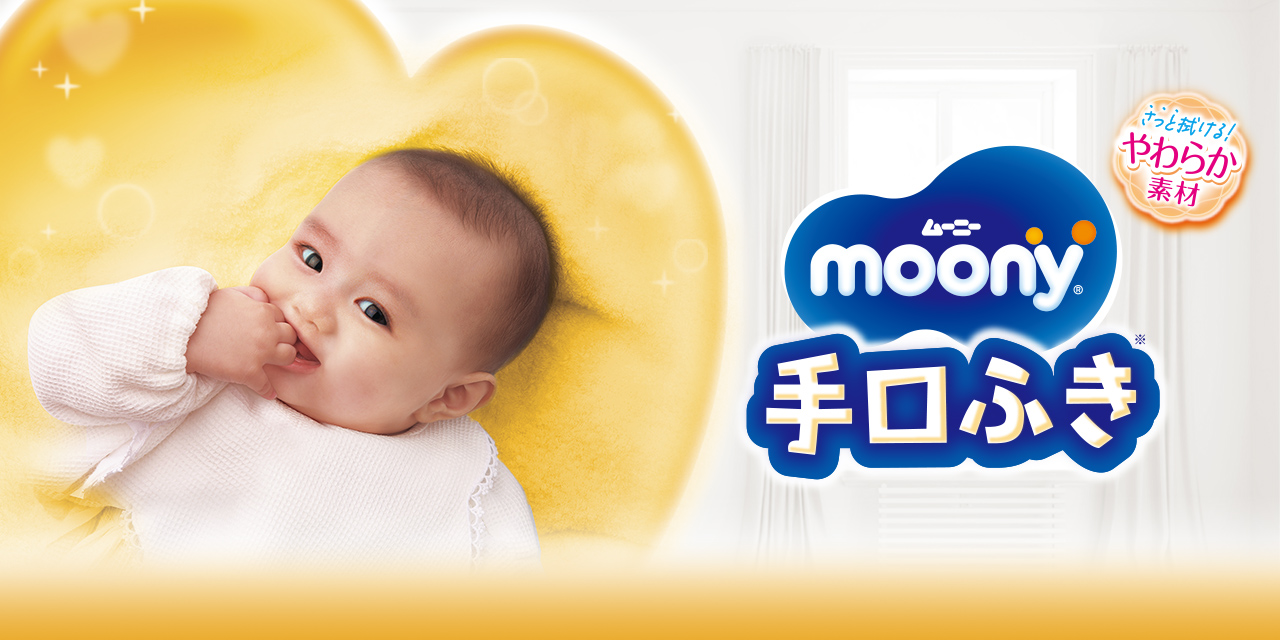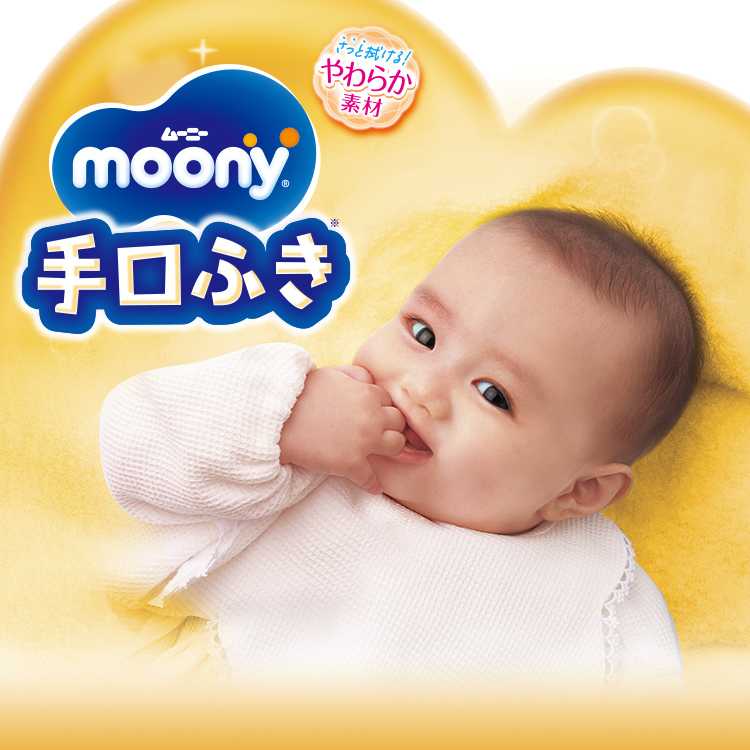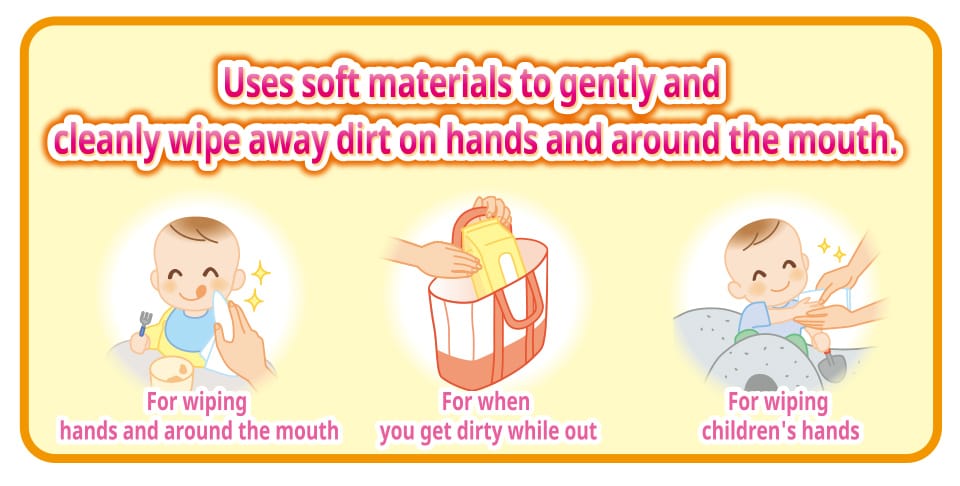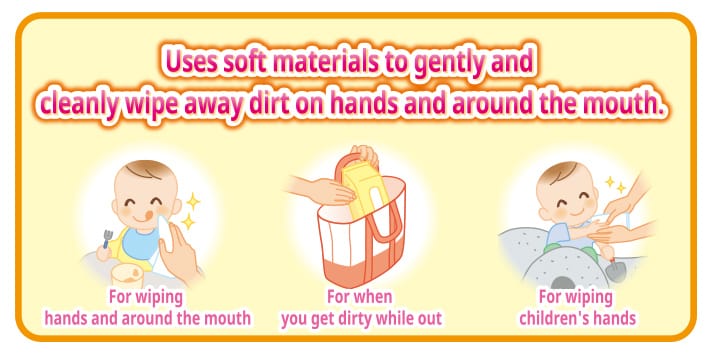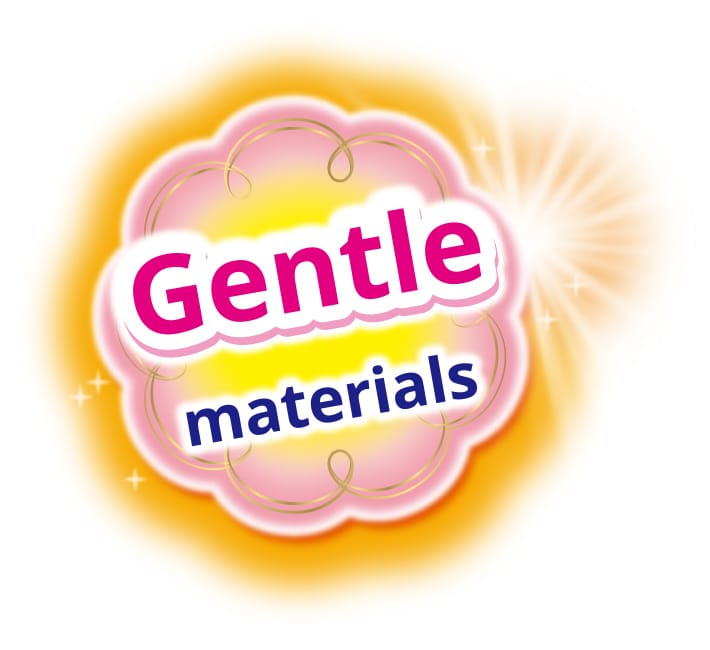 Uses materials so gentle that even newborns can use them.

Non-alcohol
Non-scented
No parabens
99% pure water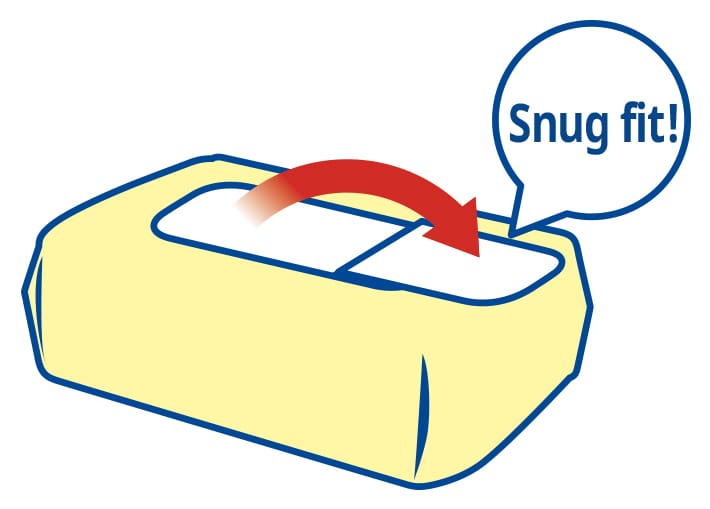 Equipped with "Snug fit! Sticker"!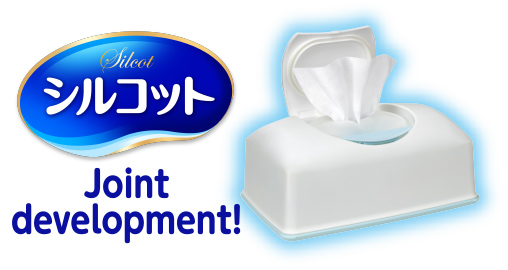 Moony hand and mouth wipes can be used in silcot containers.
*The design is an example.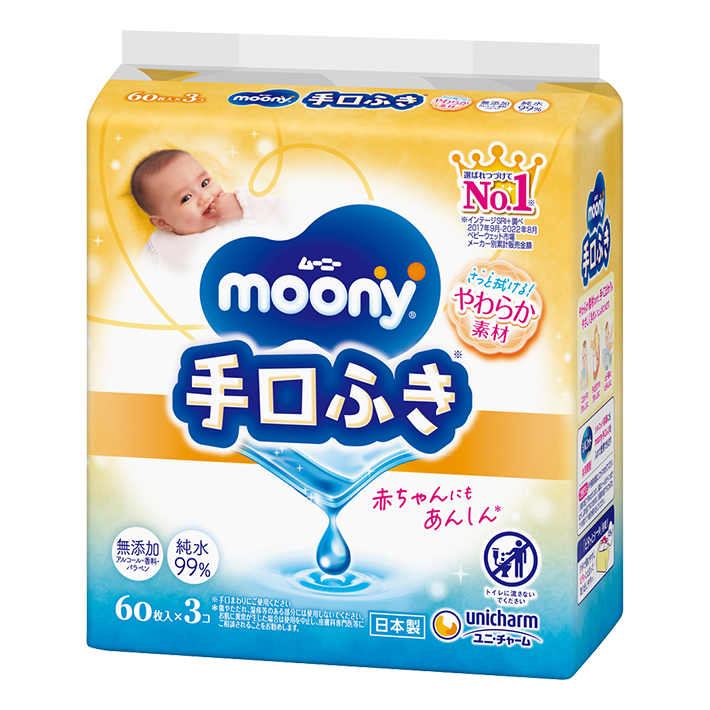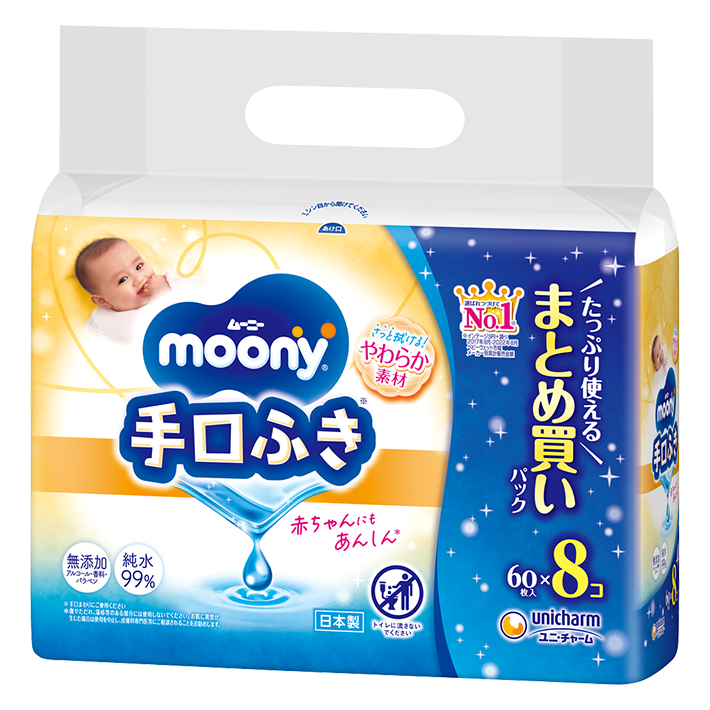 Cannot be flushed down the toilet